Rebekah Tanti-Dougall
Senior Associate, Tanti-Dougall & Associates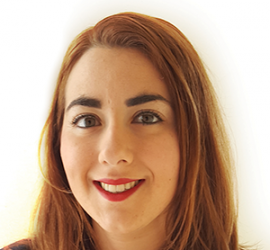 Dr. Rebekah Tanti-Dougall is a lawyer with Advocates, Tanti-Dougall & Associates Law Firm based in Malta, advising on civil and aviation law.
She has published various articles on legal aspects in aviation and participated as a speaker, panelist as well as moderator in various international conferences, having delivered presentations on aviation security, disruptive passengers, air accident investigation and cyber terrorism, including at IATA's 23rd AVSEC World Conference in Washington D.C., at the UK Security Expo Aviation and Border Security Conference in London, at IATA's 11th World Cargo Symposium in Abu Dhabi, at IATA's AME Aviation Day in Jordan, as well as at the ICAO Summit On Cybersecurity in Civil Aviation (Europe, Middle East and Africa (EMEA) in Romania.
She lectures Aviation Law and is a member of the Editorial Advisory Board of Aviation Security International (ASI) publication.
Dr. Tanti-Dougall is the legal advisor for the Bureau of Air Accidents Investigation (BAAI) in Malta.