Nicoletta Mazzoleni
Manager Security Quality Assurance, Hamad International Airport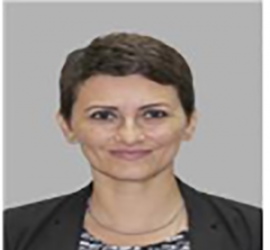 Nicoletta works at HIA – Hamad International Airport – as Manager Security Quality Assurance and she is responsible for the compliance of aviation security operations and documentation with national and international regulations and to ensure the ongoing improvement of the department through the implementation of monitoring activities on HIA Security staff and its authorized representatives.
Nicoletta has almost 20 years of experience in aviation security. Her career started as airport security screener and, developed successfully in different aviation security fields and levels: airports, airlines, cargo companies and regulatory bodies. Her passion for aviation security led her to explore training and auditing areas, achieving certifications from international organizations such as ECAC, UK DfT and IATA.
Nicoletta received her University Degree in Organization and Management of Human Resources from Universita' Statale di Milano (Milan State University), Italy. As far as the AVSEC field, among others, she is a certified ECAC/ICAO Security Manager and Security Cargo Manager. She also successfully completed the EASTI and IATA Advanced Courses for Aviation Security Management (SeMS), the course for Terrorism Studies (St. Andrews University & Handa Center) and the Law Enforcement Course held by Zayed University in Abu Dhabi.
Her strong drive for improvement and operational experience, led Nicoletta to explore the field of Safety, as well and in particular the Safety Management System (SMS) and operational risk assessment areas.
In 2013 Nicoletta moved to the Gulf region and she is now based in the fascinating State of Qatar.