Eric Schoonderwoerd
Business Developer & Strategist, JAA TRAINING ORGANISATION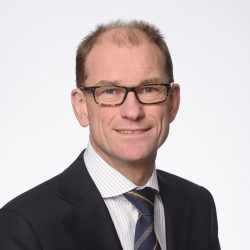 Business Developer & Strategist at JAA Training Organisation (JAA TO)
At JAA TO Eric is responsible for business and strategy development. This includes the development and implementation of JAA TO's Aviation Security strategy and training curriculum.
Eric's educational background includes Marketing Management as well as an MBA degree in the field of both strategy development and strategy implementation for mid-sized organisations.
In his professional life Eric has more than 30 years of experience in various sales, marketing and management roles. He has supported organisations with achieving pro-active and professional commercial departments.
JAA Training Organisation (JAA TO) is an EASA Virtual Academy Member, an ICAO Regional Training Center of Excellence (RTCE) and an associated Body of the European Civil Aviation Conference (ECAC).