Roberto Castiglioni
Chair, Heathrow Access Advisory Group, Heathrow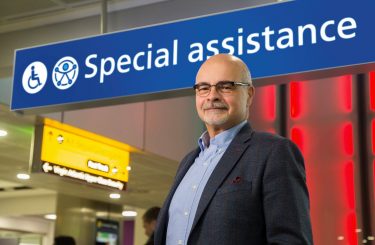 In the last few years, Roberto Castiglioni has worked with the UK Civil Aviation Authority and the European Commission on intelligence, policy, and compliance. Roberto frequently liaises with European National Enforcement Bodies.
He is the only independent accessible to air travel expert the European Commission invited to participate the meetings of European National Enforcement Bodies of 2015, 2017, and 2018.
Roberto has been a member of the UK CAA Access to Air Travel Advisory Group and the Easyjet Special Assistance Advisory Group since 2012.
He chairs the Airport Experience working group of ESAAG, and since 2015 the Ageing Population and PRMs track at Passenger Terminal CONFERENCE.
In September 2017, Heathrow Airport Limited appointed Roberto Chair of the Heathrow Access Advisory Group and HAL Accessibility Consultant.
Roberto provides consulting services to airlines, airports and PRM service providers to improve access to air travel for persons with disabilities.