Sjoerd Blüm
Chief Information Officer, Schiphol Airport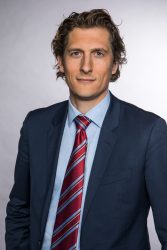 Sjoerde first set-up the teams responsible for innovation (technology, data and agile way of working) and for the integral working of the technology (IT strategy & architecture, cyber security and process management).
In 2017 Sjoerd became CIO of Royal Schiphol Group.
Prior to his time at Schiphol, Sjoerd worked over 10 years in the financial sector.
During this time, he was involved in many (digital) transformations where technology was the foundation for improved business performance.
In his last years, he was responsible for the cybersecurity for a global insurance & asset management company.
Sjoerd is passionate about both technology and people.
Making the most of human and technological capital through leadership is what drives him every day.