Kirsty Lockie
Border Force Relations, Security Intelligence, Heathrow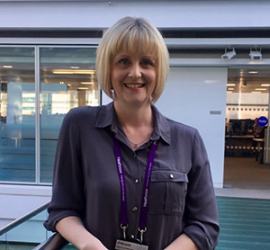 Border Force Relations Manager, Kirsty Lockie has worked at Heathrow airport for an 22 Years, starting her career as a Frontline Security officer while studying at University. In her current role, Kirsty manages the relationship with Border Force and other Law Enforcement Partners. My role includes working with Border Force and law enforcement partners to deter criminality and assess risks to security. I also work with the Metropolitan Police to create an environment that is safe and secure for passengers, whilst deterring hostile individuals from committing crimes. One way that we identify, or report criminals is through behavioural detection.
I work side by side with the Government to see how Heathrow can help influence different forms of security across industries. We're a forward-thinking airport, who also focus on adapting to any evolving threats, as the way crimes are planned and carried out continues to change over time.
I have also worked with new technology and lead on the introduction of new security screening equipment including body scanners, trace detection and behavioural detection.