Coffee and networking in the exhibition area
Date: 26 September 2019
Time: 10:45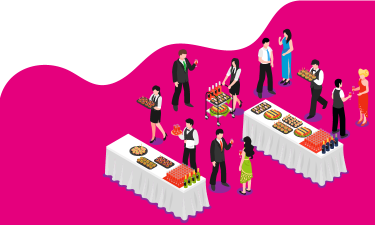 Product Demonstration located on the Showcase Platform
10.50 – Navtech Radar
AdvanceGuard ground surveillance radar demonstration
Join us for a video demonstration of our AdvanceGuard security solution. AdvanceGuard is Navtech Radar's high definition security surveillance solution. It is an innovative alternative to high-cost manned guarding and provides a reliable, cost-effective solution that delivers continuous automatic perimeter surveillance. From small sites to large complex compounds, AdvanceGuard provides the most comprehensive security surveillance system available. It is ideal for applications such as airport surveillance, critical national infrastructure, and commercial installations. The all-weather radar system detects, tracks and identifies the exact location of any threats. By detecting both inside and beyond the perimeter, it can identify potential intruders before they can enter the site at any time of day or night.