Addressing the challenges of Total Airport Management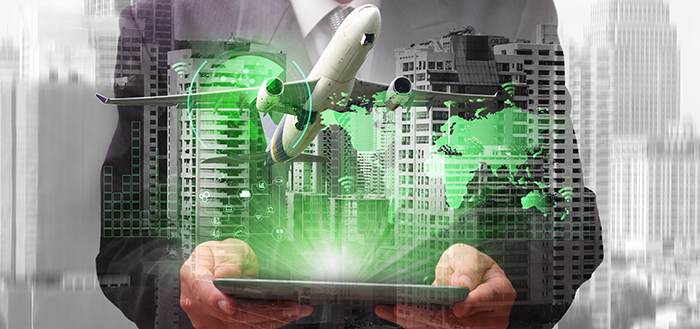 ABOUT THIS WEBINAR
Airport ecosystems are amongst the most complex in the world and dealing with these complexities in the context of the whole airport process is a significant and multi-faceted data challenge. But data is the key to driving efficiency and effectiveness – it's a matter of turning these challenges into opportunities. 
Join us live on 22 November at 15:00 GMT to find out:
The role that data plays in this process
How operators can connect disparate data sources
The importance of deriving truly actionable intelligence
How to keep all stakeholders engaged in the process.
KEYNOTE SPEAKERS
John Bissett, Business and Account Development Director, Leidos
With over 13 years Key Account Management and Business Development experience in the I.T. industry (the last 7yrs within the Airport sector) John has worked closely with many blue chip organisations and airport operators to ensure delivery of technology solutions closely aligned with their strategic objectives. Having spent a large part of his career as a Process Engineer, John has transferred many skills including strong customer focus, problem solving, Six Sigma and quality assurance to this role. 
As well as leading the Leidos Global Airports Business Development and Account Management teams, John takes a proactive role in shaping the future vision and roadmap for Leidos Airport's solutions portfolio.
Ade Edwards, Technical Director, Global Airports, Leidos
Ade Edwards has been working in the IT industry since 2000; starting his career as a developer, providing GIS solutions to local authorities, then moving into the aviation industry 6 years ago. With a wide range of experience, specialising in airport systems integration, Ade has worked as a technologist and architect on several airport transformation projects, including deploying country-wide Airport Operational System in Norway and Sweden, along with being a contributor to industry groups such as ACI ACRIS. Now focussing on the strategic vision and roadmap for the Leidos Global Airports product suite, Ade maintains the balance between the airport's needs and selecting the best technology solutions to meet the growing operational, and strategic challenges faced by today's airports.
Andrew Evans, Airport Operational Systems Expert, Leidos
With 16 years' experience, Andy has undertaken the role of Airport Operations SME/Senior Technologist with Leidos since early 2016, working on complex major Airport Operational System solution designs at major multi-airport deployment projects, and guiding Airport Strategic Planning process initiatives at various locations.
Andy's focus continues to be supporting and informing the strategic vision and roadmap for the Leidos Global Airport product suite, and his analytical and operational experience ensures that solutions are articulated and consistently re-validated in order to maximise business value and functional relevancy for all stakeholders.