Jens Middelbo Outzen
Director of International Business Development, Innovative Business Software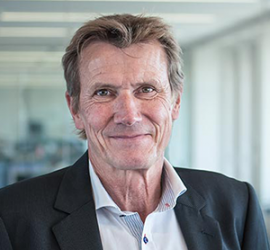 Jens Middelbo Outzen has more than 20 years of experience as CEO of Innovative Business Software A / S, which since 1982 has provided and developed software solutions for emergency response and private security companies.
The many years of experience have given Jens a profound knowledge of the benefits of using integrated IT solutions when dealing with security tasks in a wide variety of contexts. Jens has specifically gained experience with the benefits of implementing integrated digital security solutions in airports, as Innovative was responsible for implementing the software platform, Innovative Security Manager at Copenhagen Airports A / S.
Jens holds a Master of Science in Economics and has more than 35 years of experience in the IT sector. Today he is a Director of International Business Development, focusing on further development of customer and business relations in the international market.