Guido Peetermans
Head, Passenger Security, IATA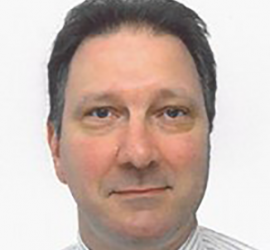 At the International Air Transport Association (IATA), Guido leads various projects and initiatives related to passenger screening, border controls and identity management across the end to end passenger journey from booking to destination, supporting IATA's vision of seamless, efficient and secure travel. This includes the Smart Security program that proposes next generation passenger and cabin baggage screening concepts, technologies and processes; and the One ID program aiming to introduce a collaborative identity management solution, based on biometric recognition technology, that applies horizontally across all industry and government stakeholders involved in the passenger process.
Prior to joining IATA in 2005, Guido held several senior management positions in international computer software and consulting companies on both sides of the Atlantic, with a focus on human performance and organizational change management.
Guido holds a Master degree in Law and a Master Degree in Information Systems from the University of Antwerp, Belgium.