Leonardo da Vinci Airport sets new record with its passenger services
A new record has been set at Rome's Leonardo da Vinci Airport in efforts to improve quality of passenger services, with a score of 4.44 out of five on ACI scale.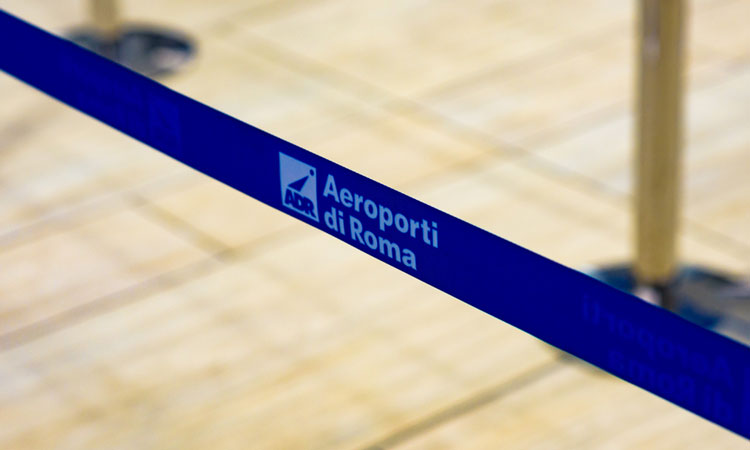 According to the independent evaluations made by the Airports Council International – the international association that interviews passengers to measure perceived quality in over 300 airports all over the world – in the third quarter of 2018, the airport – which is also known as Rome Fiumicino – broke a historic record, reaching 4.44 points (on a scale of up to five).
For the first time in the association's world rankings, Fiumicino is the top hub in the western-world for passenger satisfaction on a global scale, beating all American and European airports with more than 40 million passengers.
The third quarter record is an important confirmation of Fiumicino's ability to manage peak traffic in the summer season and reinforces the standing of Leonardo da Vinci, which, for sixth time since the first quarter of 2017, has bested the biggest European airports including Munich, London, Amsterdam, Barcelona, Madrid and Paris.
A result made possible by a trend in constant growth since 2013, due to the so-called "Atlantia treatment", which, by targeting investments, customers, internationalisation of services and optimisation of airport procedures, has changed the face of Leonardo da Vinci Airport. In 2013, before Aeroporti di Roma (ADR), Fiumicino's operating company, became part of the Atlantia Group, the airport was ranked one of the worst in the world for passenger satisfaction.
One of the services that has seen the most significant rise in appreciation are the e-gates, for which Fiumicino became the airport with the highest rate in the world of passengers able to use the electronic passport control. Today, passengers from Europe, the U.S., South Korea, Japan, Australia and New Zealand have access. A result achieved thanks to the work of ADR in conjunction with embassies, the Ministry for Foreign Affairs, the Ministry of Interior and ENAC.
Also featuring on the list of services appreciated by passengers are the airport's general comfort, cleanliness of the terminals and toilets, clarity of public information, and a fast Wi-Fi connection open to all.
Chief Executive Officer of Atlantia, Giovanni Castellucci, said: "The results of the ACI ranking show that we have reached an international level of excellence in the services and comfort offered to Fiumicino Airport passengers. For this we would like to thank and acknowledge Aeroporti di Roma staff and the entire airport community, who have worked with competence and passion. We are now setting our sights on a new target: assisting the airlines at Fiumicino in the overall challenge for competitiveness in the worldwide air transport market, in a system-oriented logic and for the benefit of our country's appeal. We'll do this by paying increasing attention to efficiency of services and the competitiveness of aeronautical operations, with commercial incentives and promotions, always working alongside the companies."
Related airports
Related people