Technology advances lead to European air passenger satisfaction
Posted: 30 October 2014 | SITA
The latest Air Transport World Passenger Survey from SITA reports that 82% of European passengers are highly satisfied with their travel experiences due to advances in technology…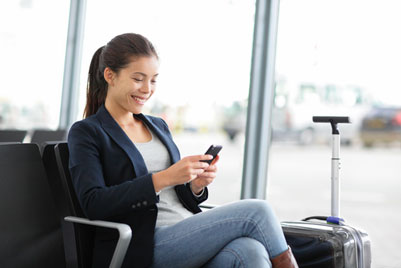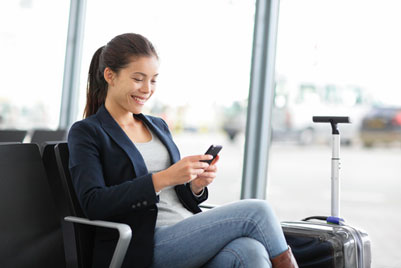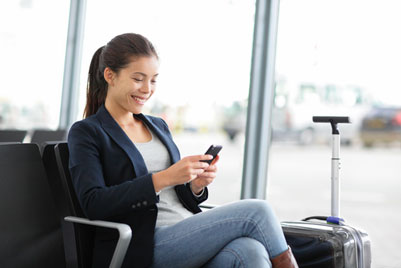 European air passengers are among the most satisfied, according to a new survey from air transport IT specialist, SITA. The 2014 SITA/Air Transport World Passenger Survey reports that 82% of European passengers are highly satisfied with their travel experiences due to advances in technology.
The survey, which queried approximately 2,300 passengers in France, Germany, Spain, Russia and the UK, found that technology plays a major role in improving the travel experience. Among European markets surveyed, Russian passengers said technology had made the greatest positive impact on their journey. Around 71% said online technology had improved their travel experience, while half cited smartphones and 54% cited self-serve kiosks. UK passengers reported the second highest influence of technology on their travel experience, with 56% mentioning online technology, followed by self-service kiosks (39%) and smartphones (35%).
Speaking from the Europe Aviation ICT Forum 2014 in Amsterdam, Dave Bakker, SITA President, Europe, said: "SITA's survey highlights both the major role and the positive impact that technology is having on European passengers' travel experiences. While passengers have already begun embracing mobile apps, self-service check-in kiosks and web technology, we expect to see continued growth in these areas in the years ahead."   
The majority of European passengers take their technology on the road with them when they travel, with an average of 80% carrying a smartphone. Within Europe, passengers in Spain carried the highest percentage of smartphones at 90%, followed by 83% in Russia and 78% in Germany. A growing number of passengers in Europe carry as many as three mobile devices when they travel—smartphones, tablets and laptops. Russia topped the list of passengers travelling with all three devices at 17%, followed by France at 15% and Spain at 13%.
Across Europe, passengers are integrating self service technology into every stage of their journey. The vast majority of European passengers—93%—have used web technology for some aspect of their travels. Russia is leading the way in adopting other types of self-service options. Two-thirds of Russian passengers are using smartphone services such as mobile apps, compared to 59% in Spain and 46% in the UK. In addition 77% of Russian passengers are using automated (unstaffed) bag drop, compared to 75% in France and 54% in Germany.
Across all European markets except Spain, passengers' top two "must have" travel services for the future were better comparability of airline fees, mentioned by 43% of passengers, and real-time flight information, cited by 39% of passengers. These were also the top priorities globally. While Spanish passengers also saw better comparability of airline fees as the top priority, their second priority was in-flight wireless services, such as email and movie streaming, mentioned by 64% of passengers.
We can expect to see significant growth across all European markets in the percentage of passengers who will regularly use web, phone and kiosk check-in over the next 12 months. The greatest growth in all markets except France, where passengers prefer self-service kiosks, will be in smartphone apps. Nearly 90% of Russian passengers said they would use more smartphone apps, followed by two-thirds of Spanish and German passengers respectively.
Smartphone apps are particularly appealing for directions and way finding, with half of European passengers surveyed saying they would definitely use these apps in the future. Around 40% said they would definitely use their smartphones as identification and for access to boarding gates, airline lounges and other areas.  According to the survey, Russia and Spain lead the way in their intentions to use these smartphone apps in the future, followed by the UK, France and Germany.
The 9th annual SITA-ATW Passenger Survey was conducted across 15 countries worldwide with nearly 6,300 participants.  The 15 countries involved in the survey represent 76% of total global passenger traffic.