Changi Airport postpones construction of Terminal 5 due to COVID-19
As a result of the unprecedented impact of COVID-19, Singapore Changi Airport has suspended the construction of its new Terminal 5.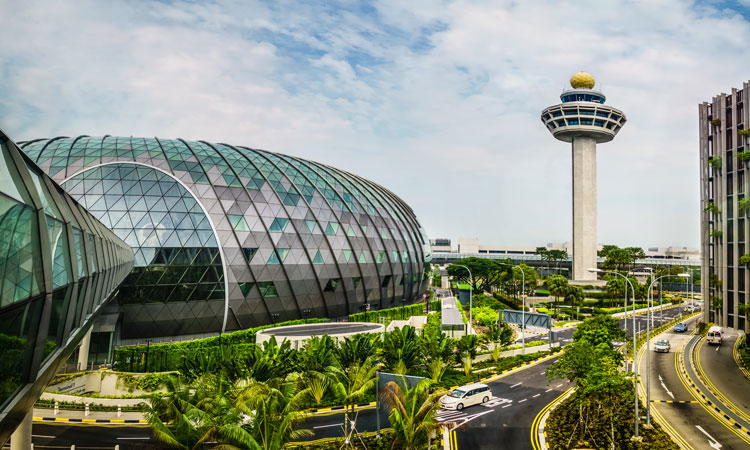 The Transport Minister of Singapore, Khaw Boon Wan, has announced that Singapore Changi Airport (SIN) will suspend the construction of its new Terminal 5 for at least two years as a result of the airport's struggle to recover from the COVID-19 pandemic.
By suspending construction, stakeholders will be able to take the opportunity to study how the industry will change after the pandemic and introduce new designs so that the facility can meet future health and safety requirements.
Changi Airport's new terminal, which was expected to handle up to 50 million passengers a year in its initial phase, had been due for completion around 2030.
The decision highlights the unprecedented impact of COVID-19 on the airport, and follows a wide range of measures that were implemented in an attempt to limit the effects of the pandemic.
Following the 18-month suspension of operations in Terminal 2 (T2) on 1 May 2020, Changi Airport was forced to consolidate its terminal operations further in order to optimise its resources in tandem with the sharp decline in flight movements because of the pandemic. This move enabled Changi Airport Group (CAG) and its airport partners to continue to save on running costs, such as utilities and cleaning.
From 16 May 2020, operations at the airport's Terminal 4 (T4) were also temporarily suspended in view of the small number of flights still operating in the terminal. Airlines that were based in T4 were moved and began operating out of Terminals 1 (T1) or 3 (T3) instead. With this, the stores and restaurants in T4 were closed and the shuttle bus service connecting to T3 was suspended until operations in T4 resume. The timing of this will depend on when air travel demand picks up and on the requirements of airlines seeking to relaunch flights at Changi Airport.