Satyaki Raghunath
Chief Strategy & Development Officer at Bangalore International Airport Limited.
Satyaki Raghunath is the Chief Strategy & Development Officer at BIAL.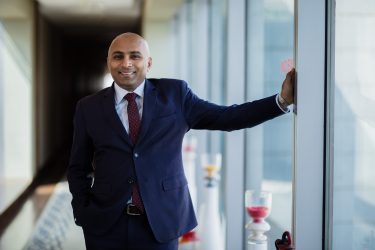 He has almost two decades of experience in working with public and private sector investors and operators of aviation and transport infrastructure advising on business, finance, strategy, regulatory and project delivery related initiatives across the world. During this time, he has had extensive experience with aviation system planning across major cities viz. Chicago, Dubai, Houston, Istanbul, London, New Delhi etc.
In his role at BIAL, Satyaki leads the Strategy and Development BU focusing on (i) front-end corporate strategy and business development; (ii) traffic forecasting and slot coordination; (iii) the aviation business including airline marketing, cargo and concessionaires; (iv) capacity, master planning and programme management; and (v) innovation and digital transformation.
Prior to joining BIAL, Satyaki was with GMR Airports Ltd as Chief Innovation Officer for the airport sector across the group. Before this he held leadership roles at London Stansted Airport and at Dubai Airports, where he was Head of Master Planning. Prior to this, he served as Managing Director of LeighFisher, a specialist global aviation advisory firm.
Satyaki is a licensed architect and a graduate of the University of California, Berkeley from where he holds a master's degree in Urban Design. He is also an alumnus of the National Centre of Excellence in Aviation Operations Research (NEXTOR), Berkeley.
Related airports
Related organisations
Related people