A definitive guide to what will change in aviation over the next 20 years | (16-20)
What will define the next 20 years in aviation? Which technologies, challenges, regions and innovations will shape the future of our industry? Find out here…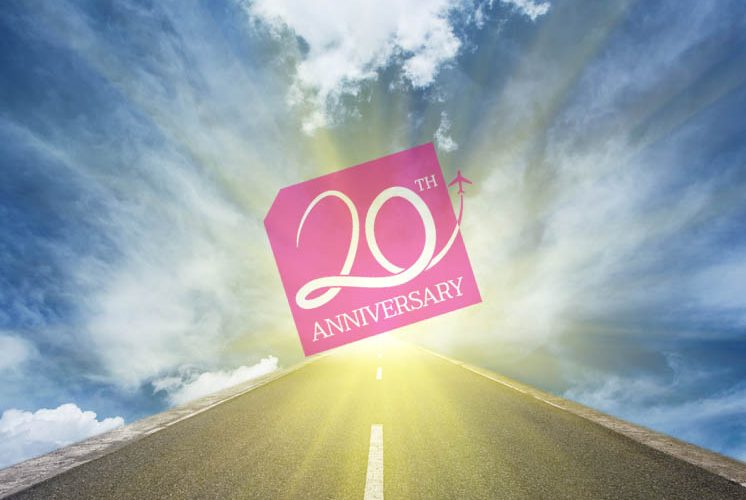 As International Airport Review builds up throughout 2017 to our 20 year anniversary issue in the Autumn, we'll be running a monthly online feature that celebrates the top 20 of all things aviation. The latest instalment, that follows on from our analysis of the top 20 world airports and top 20 airports by passenger number, is one that specifically looks forward.
International Airport Review's guide to the 20 defining factors that will change airport and aviation over the next two decades does not necessarily look at each aspect in order of importance but crucially includes those we firmly believe to be the 20 innovations, challenges and general phenomena that hold a valid claim to their inclusion in our list.
Here are the first five entries including: low-cost carriers, the Chinese influence on aviation, expansion priorities and a new technology… something the world is calling blockchain…. I wonder if you've heard of this?
We hope you agree with our choices. Enjoy! 
#20 The rise of Chinese airport infrastructure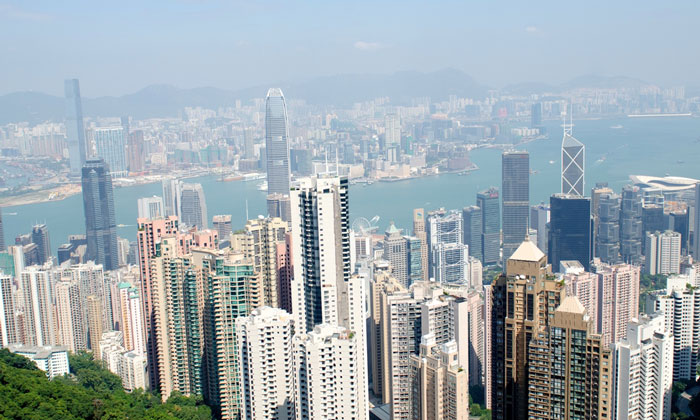 China has undergone a frenzied period of airport construction over the past few decades. Between 2011 and 2015, over 100 airports were constructed in China on a governmental push to expand its airport infrastructure and capacity. This reflects what the government calls 'airport economics' – based around the notion that the building of an airport in a given area is directly conducive to regional economic growth. 
One such example is in Zhengzhou an east-central provincial capital barely known outside of China. By the year 2030, it is predicted that its airport's two terminals and five runways that are to be built will be able to handle 70m passengers yearly. To put this into perspective, this would currently sit as the second largest airport in Europe. What makes this even more staggering is that in 2014, Zhengzhou Xinzheng International Airport was the 17th busiest airport in China with 15,805,443 passengers. 
This rate of capacity expansion makes the Heathrow decision look like a garage extension.
This rate of capacity expansion almost makes the Heathrow decision look like a garage extension. Zhengzhou is further expected to be able to process approximately 5m tonnes of cargo by 2030 which stands at more than three times as much as Heathrow typically handles at present.
The reasoning behind the astronomical rate of construction of Chinese airports is centred around the ability to provide shuttles for passengers located in remote cities of China to hubs that connect to other major international destinations. It's an embrace of globalisation and is largely focused around the airport city/aerotropolis model which will be discussed later in the series.
There are obvious concerns for the environmental impact of the blistering pace of Chinese airport construction and there are debates as to whether the level of spending really is a sensible economic investment due to the increasing power of its railway network and rising debt. Either way, the impact of the 100 airports completed in this four year period on the global aviation balance cannot be denied. This however, along with much of the changes in China's economic environment, remain almost impossible to accurately predict on a global scale.
#19 The low-cost take over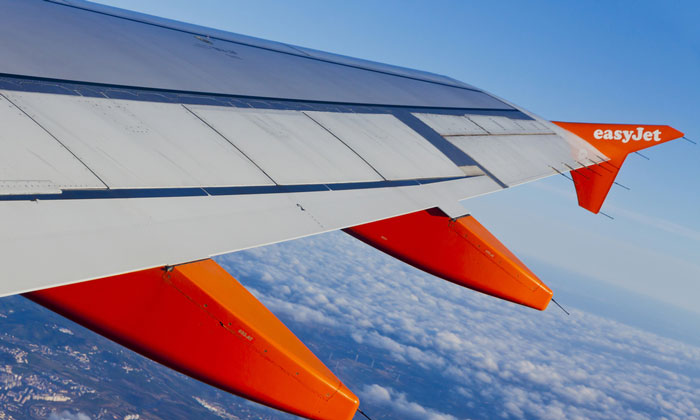 "Ryanair – The Amazon of Air Travel" many major newspapers reported in a similar shape or form following declarations from its CEO, the gregarious and forever quotable Michael O'Leary.
"We now have an opportunity with the new website to build Ryanair.com not just as the airline's website but as a kind of Amazon for travel in Europe," he stated to the Financial Times in 2015.
It is thought that this reflects the idea that the Irish airline is taking steps to tackle the online travel agency market and convince other airlines to allow their flights to be sold on Ryanair sites. This is where the Amazon analogy enters into the fray as this model is similar to that of the online giant.
The low-cost carriers are fantastically profitable and legacy airlines have struggled to enter into the budget market. 
Here are 8 reasons for why the low-cost carrier model has been so successful.
Some critics are sceptical of the 'Amazon' approach however. 
"Ryanair has little hope of becoming a Booking.com or Expedia but it could find new revenue streams if it convinces other airlines to enable it to sell their flights on Ryanair's sites," as suggested by Patrick Whyte of Skift.
Nevertheless, the gap between the low-cost carrier's capacity and the long-haul model is becoming smaller and smaller as illustrated in the diagram below: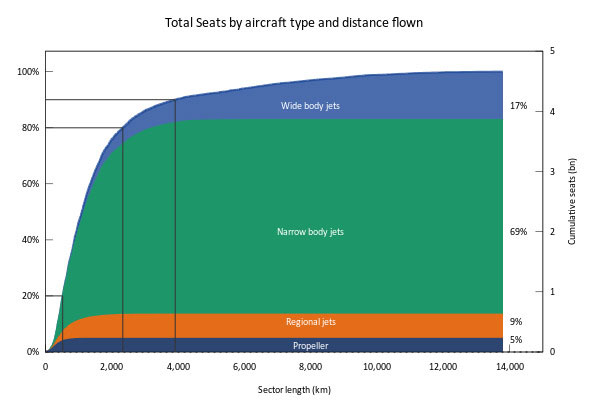 Norwegian's latest long-haul venture to the US represents a prime example of the incremental encroachment of the low-cost carrier onto the legacy airline's territory.
We believe the next 20 years to see the increasing market dominance of the low-cost carrier with more and more names entering the long-haul game. Increasing reliance on low-cost carriers from smaller airports, new technologies and the embrace of extensions to short-haul aircraft, equip the low-cost carriers with an arsenal of powerful tools to sweep across the market on their way to dominance over the next two decades.
#18 Blockchain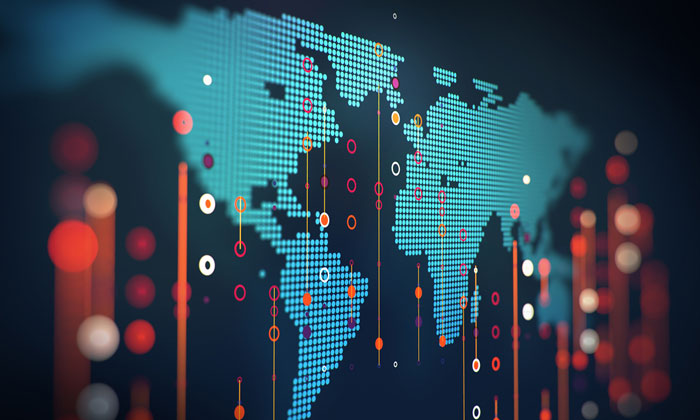 What is blockchain? Maybe the buzzword across most tech-focused industries in 2017 read an easy-to-understand guide from IATA's Houman Goudarzi for a quick introduction.
Here is his insight into how it might specifically revolutionise the airport industry in 2017:
Blockchain technology has been intensely in the spotlight across 2016, and will continue riding the wave in 2017. It would be harsh to call it a hype as it's a genuinely disruptive force to be reckoned with in aviation and any other industry, in particular by intermediaries. Above all, it offers amazing opportunities which go well beyond financial transactions, albeit most of the popularity has been gained through Bitcoin and projects initiated by major international banks.
Some promising cases studies in the aviation space are related to:
Tokenising Frequent Flyer Programs: Blockchain has the ability to turn airline miles into something much more pervasive and valuable outside the defined boundaries of airlines and their limited partners with whom passengers get to spend their miles. Imagine if your miles were accrued in real-time, and there was community-driven market place for you to use them instead of the limited spend options made available by individual airlines?
Identity Management: Blockchain technology can take the hassle out of identity management. Here is a more detailed article on how it could revolutionise identity management in combination with biometrics technology.
Item custody-change tracking: Bags change custody through their journey between airlines, airport, and ground handlers. When something goes wrong with a passenger's bag it's important to have a log of custody changes to be able to determine who is responsible. A semi-private blockchain can cater for this as a neutral ground for reporting custody changes throughout the value chain. Encryption and hashing may be necessary to safeguard the information. Another case study would be aircraft parts as they change custody between manufactures, traders, maintenance service providers, and airlines.
Tokenising e-tickets: Smart Contracts can facilitate tokenisation of e-tickets and empower the value chain partners for ticket sales and other actions related to tickets. Imagine if an airline could define the business rules and conditions on how tickets are sold and used by its partners through the use of smart contracts on a blockchain, empowering partners across the value chain to act on behalf of the airline in a secure and efficient manner.
Whatever your view on the technology, many see blockchain as defining not just aviation but in fact the future of global commerce.
#17 Capacity issues and expansion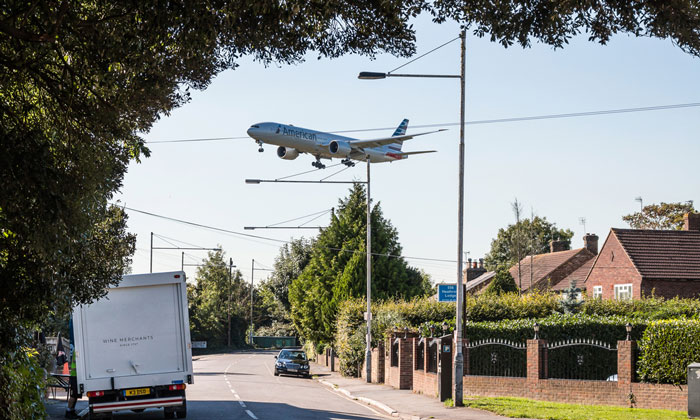 Heathrow's historic third runway decision in 2016 allows for its expansion from a passenger capacity of roughly 75m per annum to 130m and is thought to be a critical decision made in alleviating London's monumental capacity issues. The UK capital is not alone. With global passenger traffic on the increase, capacity issues will inevitably emerge and expansion plans unfold over the next two decades.
The International Air Transport Association (IATA) expects 7.2 billion passengers to travel in 2035, a near doubling of the 3.8 billion air travellers in 2016. The prediction is based on a 3.7% annual Compound Average Growth Rate (CAGR) noted in the release of the latest update to the association's 20-Year Air Passenger Forecast.
"People want to fly. Demand for air travel over the next two decades is set to double. Enabling people and nations to trade, explore, and share the benefits of innovation and economic prosperity makes our world a better place," said Alexandre de Juniac, IATA's Director General and CEO.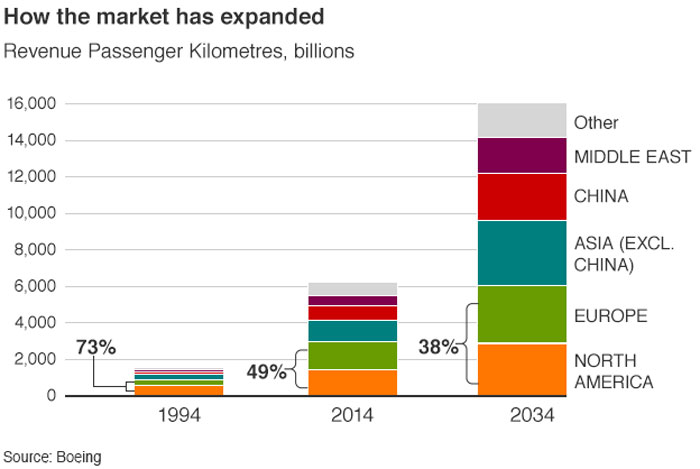 We are expecting the world's largest airport to be completed in Istanbul in 2018; witnessing the aforementioned construction surge to continue in China; seeing low-cost airlines proliferate themselves across Asia and subsequently provoking growth across the world's most populous continent and so we anticipate major expansion plans across each and every continent to emerge each week. 
The two leading aircraft makers, Boeing and Airbus believe that this increase will come from emerging economies and their expansion of airport capacity, citing a direct link between air travel and economic prosperity.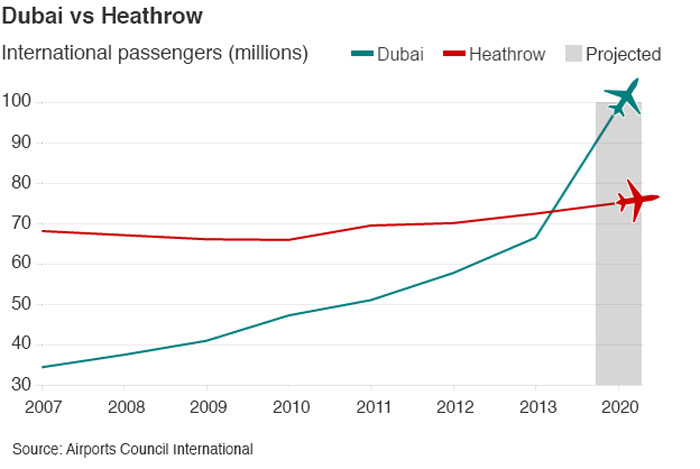 The inexorable rise has been largely attributed to Asia Pacific and Middle East's economic progress. This will certainly shift the global aviation balances and over the next 20 years, it is thought that the world will witness significant changes across these regions with respect to airport construction, design and route development. 
#16 The end of the airport/ airline battle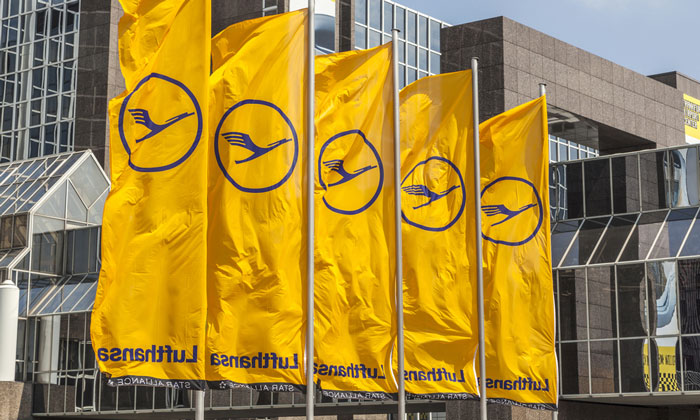 Collaboration will be necessary between all players in the airport and aviation industry if we are to face up to the issues that matter. Ensuring security, sustainability and strong and responsible progression, we require dialogue and discussion between airline, airport and regulator alike. Each facet of our industry has equal importance and responsibility for the way in which we all move forward.
Having spent time over the past 12 months covering various events, from AVSEC World in Kuala Lumpur to PTE in Amsterdam, it's clear that attitudes are changing. Both airline and airport recognise for example that they share common interests – be them regarding the security of the passenger or ensuring that their experience is of the highest quality possible throughout their journey from door to door. Successful collaboration is more than possible as we see with Lufthansa at Frankfurt, KLM at Schiphol and many other airports and airlines around the world. The attitude is changing in a relationship once defined by its brutality and ALWAYS concerning revenues. 
We predict that through discussion at events such as these and similar platforms for dialogue such as the upcoming Airport 2017 event in Vienna later this year in September, noticeable collective progress will be made. Only together can we move forward in the creation of an efficient, secure and sustainable future of airport and aviation. 
On this hopeful note, we conclude the first section of International Airport Review's definitive guide to what will change in aviation over the next 20 years. Look out for the next instalment in the series coming soon in the next couple of weeks…