Thank you for attending Airport IT&T 2012
We are pleased to announce that International Airport Review's leading annual Airport IT&T 2012 conference was a great success with some positive feedback from all of our attendees. 
Hosted by Munich Airport, this year's event provided attendees with unrivalled access to Chief Information Officers, Telecommunications Directors, IT Directors and Heads of Operations and Security from global airport operators, together with some of the world's leading airlines. These leading industry experts shared their visions for the future, presented best practice in technology investments, and assessed both the major challenges and the opportunities facing the sector.
Following the success of the event we will be back in 2013 with some new highlights. Be sure to visit our website regularly for any updates.
Please contact Sarah Gooding if you have any questions about our Airport IT&T 2012 event.
Sarah Gooding
Content Director
sgooding@russellpublishing.com
+44(0) 1959 563 311
2012 Speakers from the leading companies in the airport industry: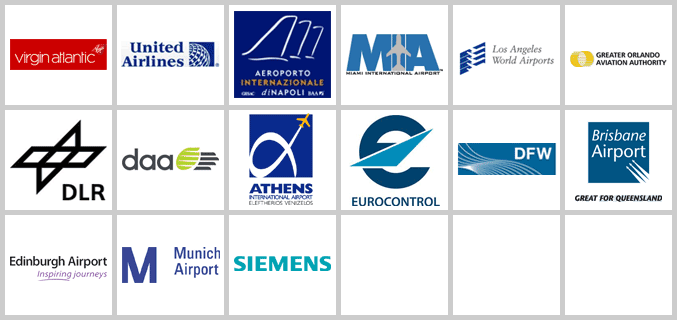 Hosted by Munich International Airport
International Airport Review is delighted to announce that Munich International Airport will host the 2012 Airport IT&T conference on 10-11 October, at the Municon Conference Centre in Munich, Germany.
TECHNICAL SITE VISIT TO MUNICH AIRPORT
Since opening in 1992 Munich Airport has tripled its passenger and quadrupled its cargo traffic to become the world's 27th busiest passenger airport and the 6th largest airport in Europe!
BOOK NOW and join us on this behind the scenes free tour of one of Europe's fastest growing, technology focused airports!
---
Download the Airport Information Technology supplement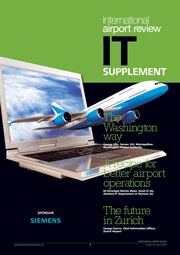 This free to view Airport Information Technology (IT) supplement features:
The Washington way
George Ellis, former CIO, Metropolitan Washington Airport Authority
A recipe for better airport operations
Dr. Christoph Martin Meier, Head of the Aviation-IT Department at Siemens AG
The future in Zurich
George Karrer, Chief Information Officer, Zurich Airport