Busiest April on record at Glasgow Airport with demand for EU destinations rising
16 May 2016 • Author: Katie Sadler, Digital Content Producer, International Airport Review
Glasgow Airport recorded 722,000 passengers last month representing an 8.5 percent growth compared to the same period last year.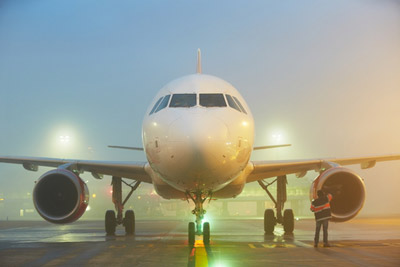 Glasgow Airport has recorded its busiest April on record continuing its busiest start to a year. The 8.5 percent growth has been fuelled by a 21 percent demand for travel to European destinations. Over the course of the past 18 months the airport has added services to some of Europe's major cities including Prague, Budapest, Milan and Bucharest.
Demand for EU destinations at Glasgow Airport up 21 percent
International and domestic traffic grew by 11.6 percent and 5.6 percent respectively with British Airways, easyJet and Ryanair all reporting an increase in demand for their London services. Other carriers such as Air France, Germanwings, Blue Air and Jet2 also enjoyed strong demand for services during April.
"It is extremely pleasing to see our new European services perform so well"
Amanda McMillan, chief executive of AGS Airports Limited and managing director of Glasgow Airport, said: "It is extremely pleasing to see our new European services perform so well, as we knew they would. We have worked extremely hard to deliver the services our passengers demand and in April we received the welcome news that Ryanair will introduce direct flights to both Brussels Charleroi and Sofia later in the year.
"For the airport the busy summer period is now underway which has seen the return of long haul carriers such as Virgin Atlantic, American Airlines and WestJet. Over the coming months we will also welcome Air Canada Rouge on board as well as Korean Air which will launch Scotland's first ever direct service to Seoul, South Korea.
"Alongside our ongoing efforts in route development, we are currently investing £25 million which includes a comprehensive redevelopment of our main departure lounge. This will see a number of new catering and retail outlets open over the summer months.
"The most pleasing aspect of April's figures is that they ensure we remain on course to exceed nine million passengers for the first time during what is our 50th anniversary year."