Consortium acquires London City Airport
29 February 2016 • Author: Katie Sadler, Digital Content Producer, International Airport Review
London City Airport has confirmed a Canadian-led consortium has signed an agreement for the acquisition of the company that owns and operates the airport.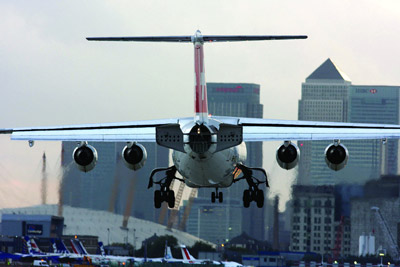 A consortium consisting of Alberta Investment Management Corporation, Borealis Infrastructure, Ontario Teachers' Pension Plan Board and Wren House Infrastructure, has signed agreement for the purchase of London City Airport for a reported £2 billion.
The international infrastructure investor consortium purchased the airport form current owners, US private equity firm Global Infrastructure Partners (GIP) and Highstar Capital. According to London City Airport, the Consortium will bring significant financial and operational expertise to London's central airport.
London City Airport bought for a reported £2bn
The airport, located about 6 miles (10 kilometres) from London's financial district, opened in 1987 and was acquired by GIP and Oaktree in 2006.  Its central location and broad range of connections to Europe and North America has seen passenger numbers grow significantly over the past decade from approximately 2 million in 2005 to more than 4 million in 2015. The airport is in close proximity to Canary Wharf and has connections via road links and Docklands Light Railway.
According to the Airport, the Consortium will ensure London City's continued strong position and reputation as a key airport for London. Working together with management and local authorities, it will support the enhancement of facilities and build on the airport's successful track record.
As part of its investment, over the long-term, the Consortium will develop existing and new airline relationships and routes, improving the airport's customer service, and generating opportunities for new and existing employees.
"Our investment and support will foster a mutually beneficial relationship between the airport and its airlines, passengers and employees"
A spokesperson for the Consortium said: "London City Airport is a premium infrastructure company, operating in a very attractive market. We look forward to working closely with the airport's strong management team to achieve the business's full long-term potential. Our investment and support will foster a mutually beneficial relationship between the airport and its airlines, passengers and employees, while ensuring a positive economic impact for all of London and the local community, in particular."
Declan Collier, CEO, London City Airport said: "I'm delighted to welcome the Consortium as the new owners of the only airport actually in London. London City Airport is a successful business with huge opportunities for growth – opportunities that will create jobs, generate more benefit for the UK economy and build new connections to and from London to commercial centres around the world. GIP's ownership has turned the airport into the award-winning and record-breaking business that it is today, and I look forward to working with the new shareholders, as responsible, long-term investors, to build on that success for the future."